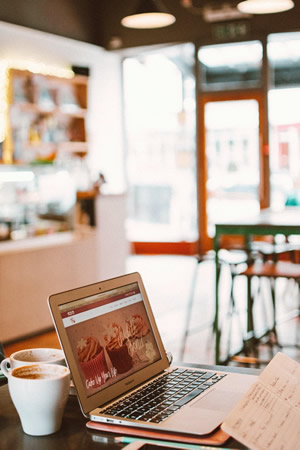 Not every small business has continued to thrive through the coronavirus pandemic. While there are many more hurdles to cross before life returns to normal, there are ways you can help your business survive and recover. Here are the steps you should take to help preserve your small business.
Keep Up with Economic Changes
Knowing where you stand—and what rules and timelines your business needs to follow—is essential. Keep up with economic and policy changes to stay in the know.
For nonessential businesses, see whether you could pivot to offer essential services.
Adapt your business to coronavirus restrictions (and market demands).
Restructure your business to be more profitable and stable. For example, set up an LLC to take advantage of benefits like legal security, limited personal liability, and better tax options.
Aim Your Promotional Efforts Toward the Internet
Regardless of your niche or product, there are excellent ways to use the internet to promote what you offer.
Find the best place online to sell your product (if you don't have a website).
Focus on all aspects of e-commerce to ensure your business continues to make a profit.
Enlist experts — like an SEO specialist — to help you show up in search results and, ultimately, get more sales.
Don't Forget About Changes Moving Forward
While coronavirus may have closed your doors, there are changes you can make behind the scenes. Think about current and future updates to help your business thrive.
Find out if you qualify for small business funding and relief
Make in-store updates to ensure a clean, safe, and well-maintained appearance, and be sure to communicate your new protocol to your customers.
Cut costs and adjust your business model to reopen successfully.
Navigating small business ownership during the coronavirus isn't easy. But with the right resources and tools in place, you can position your brand for success. Thinking about the present while planning for the future will help you realize the potential for your small business to grow and thrive, despite the economic shutdown.
Photo via Pexels
Article written by, Gloria Martinez