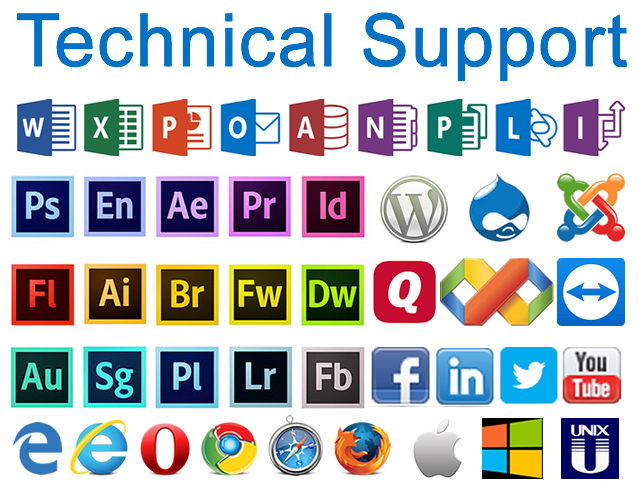 If you ever get stuck trying to do something on your computer and wish you had someone you could ask how to do it, this is for you.
We'll show you how to do it and save you hours of frustration and your valuable time, sharing the screen with you on your computer!  It's like having a tecnical support department!
Finally there is a solution for small companies to have technical support at an affordable price.
Now you can compete with companies that can afford to have a fulltime technical support staff.
We do what's called a screenshare so it's like having technical expert right there with you.  We teach you how to do it right on your computer.
Here are just a few of the applications we frequenty help our customers with.
All Microsoft, Adobe and Apple, products
Web development
Social Media
Internet Marketing & SEO
Windows, DOS, Linux, Unix and Apple OS
iPhone and iPad
Email setup
And much more
And if your the webmaster for your company or organization and need help with HTML, CSS, installing an SSL certificate or other issue we can help you too!
Get Technical Support